The following events occurred in different years of the Versailles Century (1682-1789) between 12 February and 16 February.  I compile these events mainly from the English and French wikipedias.  Whenever possible, I link to further reading or suggest a print work.
Death of Le Brun on 12 February, 1690
It was on this day 328 years ago that Charles Le Brun, Premier Peintre du Roi (First Painter to the King), died. Le Brun was born into a family of artists and showed early signs of great promise. He came to Louis XIV's notice in the early 1660s, perhaps because of his work at Vaux-le-Vicomte. He was soon commissioned to work at the royal chateau of St. Germain and at the Louvre. His masterpieces, however, are the ceilings of the Hall of Mirrors, the Salon de Paix, and the Salon de Guerre at Versailles. He died rich and ennobled.
Further reading: An organization called 'Friends of Charles Le Brun' maintains a website dedicated to the artist.
http://www.charleslebrun.com/index.htm
Image: A portrait of Le Brun by Largillière, courtesy of Wikipedia.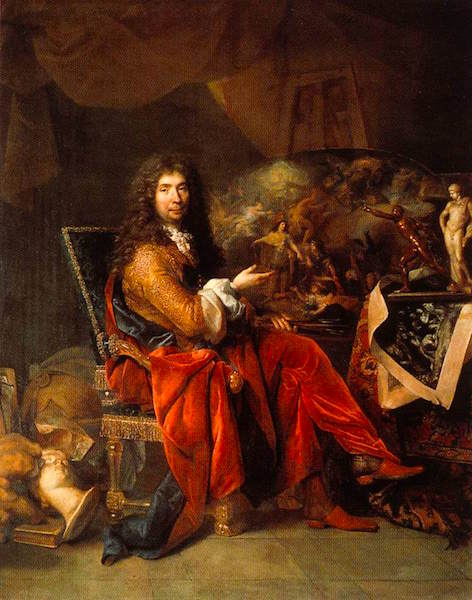 Proclamation of William and Mary on 13 February, 1689
It was on this day 329 years ago that William of Orange and his cousin-wife Mary Stuart were proclaimed joint sovereigns of England as William III and Mary II. Though Mary's father, James II, whom she and her husband had deposed, was quite unpopular, he was nonetheless regarded by many as the rightful ruler. The Jacobite (i.e. pro-James) movement would make trouble for William and Mary, and their successors, until the middle of the next century.
Further reading: A good one-volume survey of William and Mary's reign is the one by John Miller, which was part of a series on British monarchs edited by Antonia Fraser.
Image: Posthumous engraving of William and Mary by R White, engraver, died 1703.  Private Collection of S. Whitehead, Public Domain, courtesy of Wikipedia.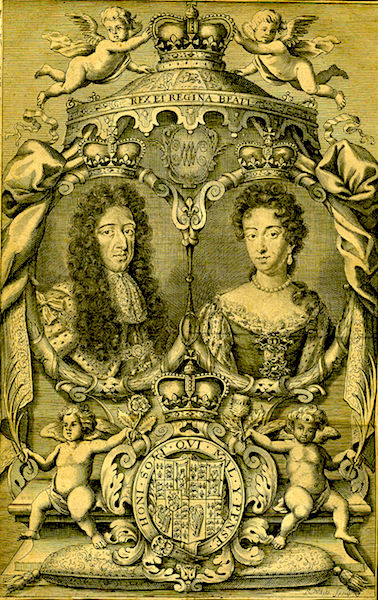 Birth of the Future Louis XV on 15 February, 1710
It was on this day 308 years ago that Louis de France, promptly titled Duc d'Anjou, was born at Versailles. At the time, his elder brother, father, and grandfather were still alive and it seemed unlikely that he would ever be called to the throne. Fate had other plans, however. Within 3 years of his birth all of the above-mentioned people would be dead of smallpox, thus leaving little Anjou the sole successor in the direct line of his great-grandfather Louis XIV, whom he duly succeeded in September, 1715, when he was only 5 years old.
Further reading: There are numerous biographies of Louis XV, but my favourite account of him has always been in Nancy Mitford's Madame de Pompadour, which is almost a dual biography.
Image: Portrait of Louis XV at his accession, aged five, by Hyacinthe Rigaud (detail). © RMN-Grand Palais (Château de Versailles)/Gérard Blot.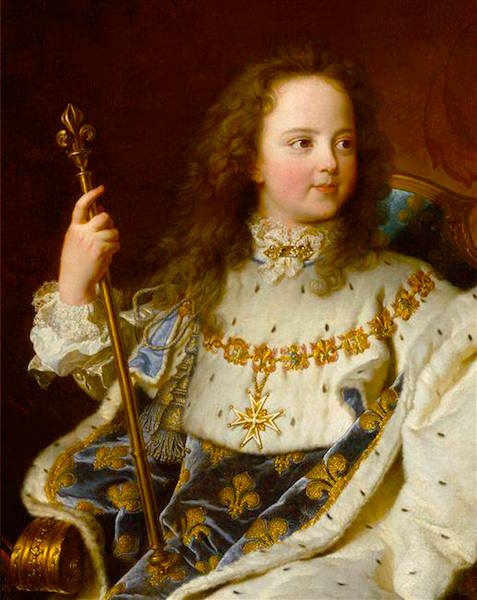 Birth of the Grand Duchess Maria Pavlovna on 16 February, 1786
It was on this day 232 years ago that the Grand Duchess Maria Pavlovna was born to the Tsarevich Paul and his wife Maria Feodorovna. The baby was their third daughter and fifth child. At this time, her grandmother, Catherine II the Great, was still on the throne of Russia, and would remain so for another decade. The little girl grew up to marry the Grand Duke of Saxony-Weimar-Eisenach and became a patroness of the arts, employing Liszt for a time. She was one of the longest-lived of the Emperor Paul's children, dying in 1859.
Further reading: https://en.wikipedia.org/wiki/Grand_Duchess_Maria_Pavlovna_of_Russia_(1786–1859)
Image: Maria Pavlovna in youth, painted by Vladimir Borovikovsky, courtesy of WikiCommons.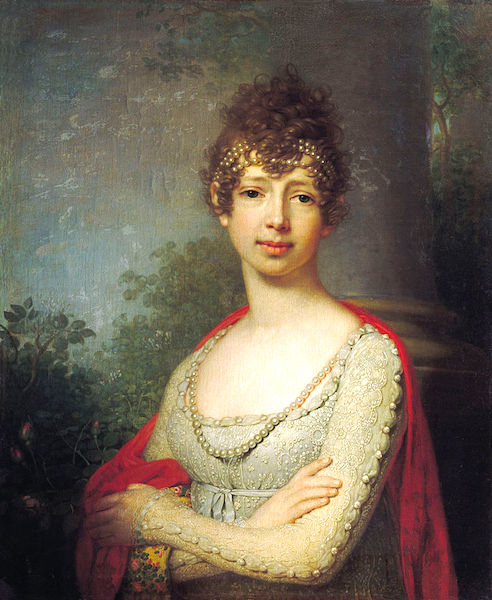 Are you enjoying the 'On This Day in the Versailles Century' feature?  If so, please bookmark the blog, and follow the Versailles Century page on Facebook for updates several times weekly.