Frankly, I'm hoping to coin a phrase.
Epochs don't necessarily fit into the neat and mathematically precise notion of a year, a decade, a century, or a millennium. I've often thought, for example, that what we in English-speaking North America think of as "the Fifties" wasn't just the years 1950-59. That strange amalgam of post-war optimism, conformity, and Cold War paranoia was actually the spirit of the whole era from the end of WWII in the summer of 1945 to the assassination of President Kennedy in the autumn of 1963.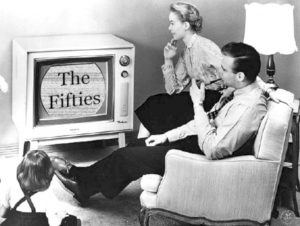 Similarly, the 17th and 18th centuries cannot be neatly demarcated in 1700, I feel. The French sensibly take the view that the reign of Louis XIV, in calendar terms only 72 years from 1643 to 1715, was a notional century in itself, which is why they speak of le siecle de Louis XIV (the century of Louis XIV; by the way, please forgive the lack of French accents in my posts so far — I haven't yet learned how to do them on a Mac). His reign, so consequential for France, Europe and beyond, thus straddles the 17th and 18th centuries.
I would like to go a few steps further. I propose that the period from 1682, when Louis XIV moved permanently into his newly constructed palace of Versailles, to 1789, when his great-great-great-grandson Louis XVI was involuntarily removed from it, is a recognizable epoch in European and world history. This is not a new idea, but I also humbly propose to give it a new name: The Versailles Century. But why?
Continue reading