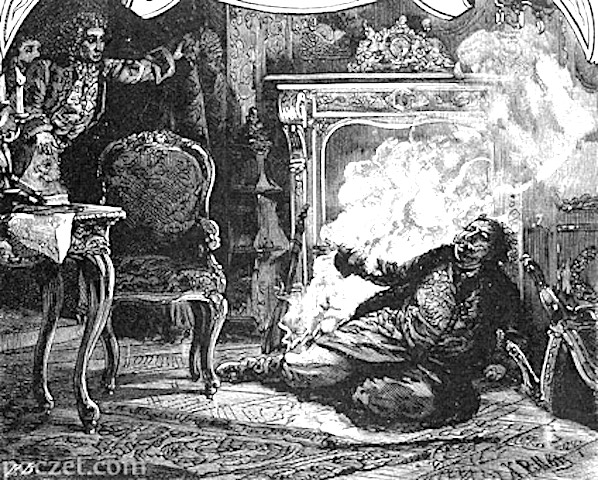 The following events occurred between 18 and 23 February in different years of the Versailles Century (1682-1789).  I find most of them on the English or French wikipedias, but occasionally elsewhere.  Whenever possible, I link to further reading in English or recommend a print source.
Death of the Duc de Bourgogne on 18 February, 1712
It was on this day 306 years ago that the Duc de Bourgogne, eldest grandson of Louis XIV and father of the future Louis XV, died of smallpox at Versailles.  The Duchesse de Bougogne, Marie-Adélaïde de Savoie, had died six days earlier. Their elder son soon followed. The Duc's father, the Grand Dauphin, had died the year before. Consequently, it was the Bourgognes' younger son, the Duc d'Anjou, who became Dauphin aged two, and then succeeded his great-grandfather on the throne as Louis XV (r. 1715-1774). Although little Anjou was also ill during these terrible weeks, his governess, Mme de Ventadour, succeeded in keeping him away from the inept doctors who were killing off his family.
Further reading: https://en.wikipedia.org/wiki/Louis,_Duke_of_Burgundy
Image: The Duc de Bourgogne, courtesy of Wikipedia.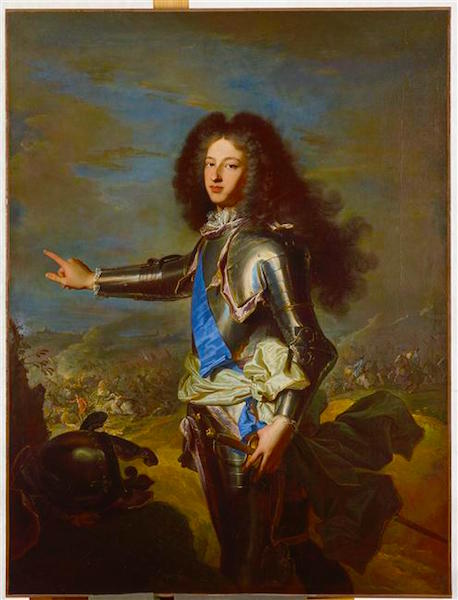 Felipe V Enters Madrid as King on 19 February, 1701
It was on this day 317 years ago that Felipe V, formerly Philippe, Duc d'Anjou, entered his new capital as King of Spain. He arrived in Madrid more than 2 months after setting off from Versailles, where he had been raised as the second son of Louis XIV's heir, the Grand Dauphin. His elder brother, Louis, Duc de Bourgogne, remained in France as second in line to the throne. The Sun King had pressed his younger grandson's claim to the Spanish throne in right of his dead wife, Marie-Thérèse, who had been the sister of the last Habsburg king of Spain, Carlos II. That sickly, childless monarch had died in November, 1700, and in his will named the teenaged Anjou as his heir. At first, Felipe V's accession seemed a fait accompli, but within the year the Austrian Habsburgs would mobilize to press their claim to the Spanish crowns, thus touching off the War of the Spanish Succession.  
Further Reading: http://versaillescentury.com/2016/12/07/war-spanish-succession-1701-1714/#more-654
Image: A portrait of Felipe V when still Duc d'Anjou, courtesy of Wikipedia.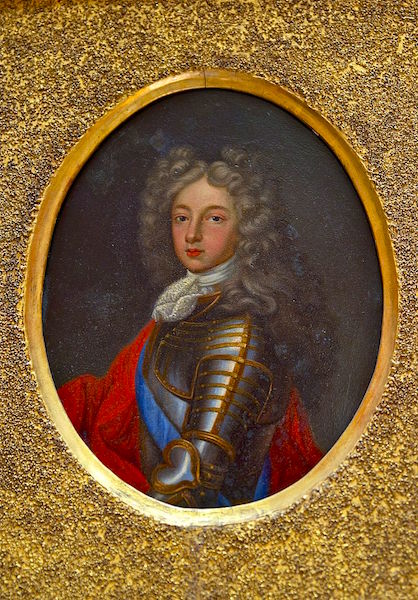 Death of Charles Emmanuel III of Sardinia on 20 February, 1773
It was on this day 245 years ago that Charles Emmanuel III, King of Sardinia, Prince of Piedmont, Duke of Savoy, etc., etc., died in Turin. His father was the slippery Victor Amadeus II, of whom Nancy Mitford wrote that he was notorious for never finishing a war on the same side that he started on. The strategy worked, however, because he managed to get himself promoted to King of  Sardinia in the wake of the War of the Spanish Succession, having started out as merely Duke of Savoy. He abdicated in Charles Emmanuel's favour in 1730, but then changed his mind and tried to organize a coup against his son. Charles Emmanuel was more than a match for his old father, and had him seized and held under house arrest in the chateau of Moncalieri until his death in 1732. Thereafter, Charles-Emmanuel remained firmly on his throne until his own death. He married 3 times. His 3rd wife was his cousin Elisabeth of  Lorraine, with whom he shared descent from Louis XIV's brother Philippe d'Orléans, known as Monsieur. Charles Emmanuel III sided with the French in the War of the Polish Succession (1733-1736), and with the Austrians in the War of the Austrian Succession (1741-1748), but gained little from either venture, and had the good sense to keep out of the Seven Years' War. An enlightened ruler, he passed a law in 1771 allowing feudal serfs to buy their freedom, but this reform was later reversed by his son and successor, Victor Amadeus III.
Further reading: https://en.wikipedia.org/wiki/Charles_Emmanuel_III_of_Sardinia
Image: Portrait of Charles Emmanuel III by Maria Giovanna Clementi (1692-1760) or her studio, courtesy of Wikipedia.
Father Le Tellier Appointed Confessor to Louis XIV on 21 February, 1709
It was on this day 309 years ago that Father Michel Le Tellier (1643-1719), a Jesuit, was appointed confessor to Louis XIV following the death of Father La Chaise. This position was an important one because the confessor had the King's ear, and was thus able to influence policy and patronage, especially church appointments. His reputation has been blackened by Saint-Simon, who hated him. He was of humble origins. Louis XIV said of him, "I know of no more courageous and saintly a man in my whole kingdom."
Further reading: http://www.newadvent.org/cathen/09200d.htm
Image: Contemporary engraving of Le Tellier, courtesy of Wikipedia.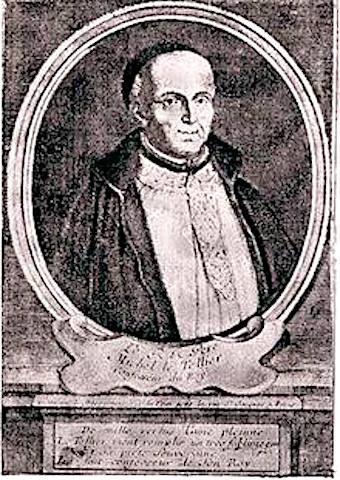 Death by Fire of King Stanislas on 23 February, 1766
It was on this day 252 years ago that #LouisXV's father-in-law, King Stanislas I Leszczynski of #Poland, Duke of Lorraine and Bar, died in a horrific accident. The aged king, nearly 90 years old, was drowsing by a fire in his palace at #Lunéville when his silk dressing gown caught fire. He died of his burn wounds. As a result of his death, the duchies of #Lorraine and #Bar reverted to #France. Stanislas had been awarded them by treaty at the conclusion of the #WarofthePolishSuccession (1733-36) in exchange for the final renunciation of his claim to the Polish throne, but only for his lifetime use. French administrators had already been governing the duchies on a day-to-day basis for nearly 30 years.
Further reading: https://en.wikipedia.org/wiki/Stanisław_Leszczyński
Image: A 19th century engraving of Stanislas' accident, courtesy of Wikipedia.
This is compilation of Versailles Century events for the week. To receive daily updates, please 'like' and follow the Versailles Century page on Facebook!