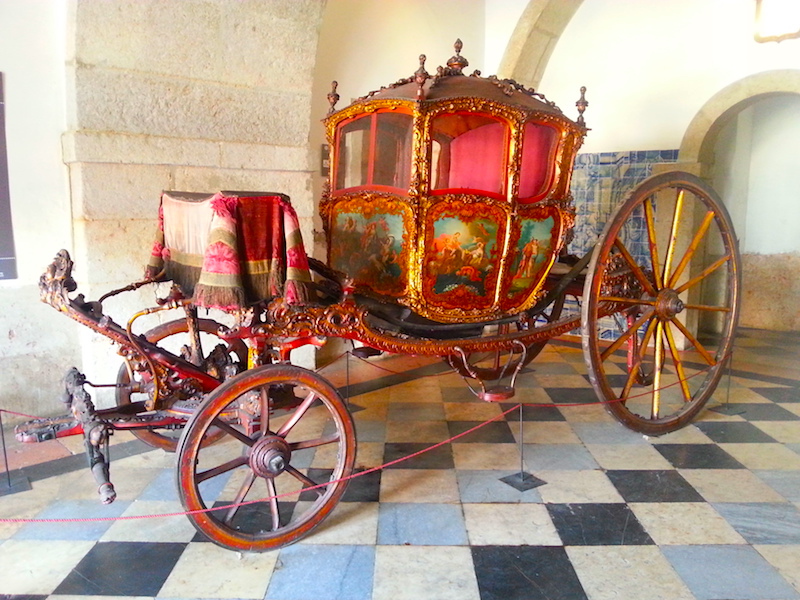 La Maréchale d'Aubemer, Nouvelle du XVIIIème Siècle, or The Widow of Field Marshal d'Aubemer: A Novella of the 18th Century, posthumously published in 1867, is a novel by the author and memoirist Madame de Boigne, born Adélaïde d'Osmond (1781-1866).   Mine is the first English translation, available here for the first time anywhere.
In Chapter 15, the final chapter, the Maréchale pays a significant visit to her notary.
THE WIDOW OF FIELD MARSHAL D'AUBEMER: A NOVELLA OF THE 18TH CENTURY
CHAPTER FIFTEEN
An Old-Fashioned Notary
A week of waiting had crept by when Mme d'Aubemer addressed a banal question to a new arrival in the drawing room: "What news?"
"One talks of nothing but Henri d'Estouteville's wedding."
"Really!" said the Maréchale, smilingly.  "That seems premature to me."
"Not so much, if it's to be next week.  In any case, you are better informed than I, since I see that you are in the know.  Nonetheless, when I was congratulating the Marquis, he told me that they're leaving on Thursday for Caen, where the wedding will take place.  I haven't seen Henri."
The Maréchale had difficulty disguising her confusion; a few moments later the post brought a letter from Gudule.  After announcing her satisfaction at finding her grandfather out of danger, she recounted the strange note she had received on the day of her departure from Magnanville, and admitted to no longer being able to bear the uncertainty into which it had plunged her.  She enjoined her aunt to shine a light on this cause of her unhappiness and to put an end to the thousand and one conjectures that were running through her mind one after another and that had almost rendered her mad.  Monday was drawing to a close.  Offering some unforeseen business as a pretext, the Maréchale was on the road to Paris the next morning, quite determined to obtain some clarification.  As chance would have it, she met M Chevreux1 as she was arriving.  She had him summoned.  He had hardly entered her sitting room when she said, "Tell me, I beg you, what you know of Henri d'Estouteville's supposed wedding!"
"Oh, Lord, I know that it's quite true, and I dare not tell you how much it afflicts me; I had believed in, and desired, and hoped for another outcome…"
The Maréchale made a gesture of impatience.
"I beg your pardon, I understand very well that you would not have wished it, but permit me to say, Mme la Maréchale, that I am put out by it all, quite put out.  What is also true is that Comte Henri is very ill; I was not able to see him, but I ran into Abbé Blondel, who was just leaving him, and had a concerned look on his face."
"Abbé Blondel is here?"
"Yes, he has come on some business for the chapter of the Metz cathedral.  He is much more learned than he lets on.  I had occasion to ask him about some research in the Lorraine archives, and…"
Mme d'Aubemer, who had very little interest in the Lorraine archives at this juncture, cut the conversation short, sent M Chevreux on his way on the pretext of her fatigue, and wrote to Abbé Blondel to come and see her immediately
"My dear Abbé," she said to him, "for these many long years that I have observed the ways of the world, I have constantly remarked how there is, even in the most complicated matters, a moment when every difficulty can be avoided, but if one does not seize it, irremediable misfortunes occur.  Let us see if we are still at that point, and if you and I, speaking together in entire frankness, cannot succeed in arriving at some useful understanding between ourselves.  I am extremely desirous that my niece should marry Henri d'Estouteville; I have reason to believe that he himself desired it a few days ago, and that she counts on it for her happiness.  What has happened in the interim?  Is it some lovers' quarrel? Does he have some pressing reason to break with us? Is this wedding that everyone is talking about truly going to happen?  Answer me with the same frankness that I have spoken to you."
"Alas, Mme la Maréchale, I cannot, to my bitter regret.  Henri is the most honest, the most scrupulous, and the most unfortunate of men; he adores your lady niece, and he is sacrificing himself to duty and honour."
"These are fine words that signify nothing at all, my dear Abbé.  It is absolutely necessary that you should explain yourself more clearly.  As long as he has not amused himself by seducing his father's ward, which is almost impossible to conceive, honour could not make him marry her if he were unhappy about it."
"Unhappy!  Oh, yes!  Unhappy enough to die of it, I fear," replied the Abbé with emotion.
"Then I beg you in the name of the affection you have for him, and in the name of mine for my niece, who will perhaps also die of unhappiness (you see that I speak to you as to a confessor), I beg you to tell me what made Henri change his mind."
Abbé Blondel had promised to keep the secret, and he had intended to do so, but thus pushed onto his last defences, and truly anxious at Henri's state of despair, he decided to confide to Mme d'Aubemer the cruel position in which his former student found himself.  The Abbé had no great regard for the Marquis, and his lack of scruple had not surprised him, but at the same time he knew that he wanted to keep public opinion on his side, and believed that he was quite capable of wanting to save his fashionable gentleman's face, even if it meant resorting to a criminal act.  He could thus not do otherwise than weep with Henri, not daring to incite him to an act of rebellion that would lead to an equally fatal catastrophe.  The Marquis, persuaded that heartbreak leaves little trace in the long run, accepted his son's sacrifice without the least scruple.  One of Henri's principal causes of pain was the thought that Gudule would despise him, but filial piety forbade him to enlighten her as to his motives.  The Abbé thought that he could, without betraying the confidence placed in him, profit by this occasion to see that the truth reached Mme de Saveuse, and to let her know that Henri's conduct was worthy of praise, and his situation worthy of pity.
The Maréchale gave him her most profound attention.  When he had finished his account, she thanked him for his confidence, promised absolute secrecy, and added, "It will be a great satisfaction to Mme de Saveuse to know that her attachment is justified by Henri's merit; I also feel it keenly, you may be sure."
Abbé Blondel did not suppose otherwise, and yet, without quite realizing why, he left the Maréchale's feeling disappointed and somewhat cast down.  It was late.  He returned to the Hôtel d'Estouteville, where he was lodging, ruminating over whether he should speak to Henri about the conference he had just had; he had not yet decided when he once again took up his post next to the bed in which a little bit of fever and a great desire for solitude retained his sad young friend.
At seven o'clock on Tuesday morning, Mme d'Aubemer entered her notary's study.  M Norbert owed his practice to M Dermonville, who, in dying, had commended his widow to the notary's care.  This mission from his patron had been faithfully carried out, and M Norbert had made Mme Dermonville's interests his own.   The Maréchal2 d'Aubemer having also given him his confidence, he had remained Mme d'Aubemer's friend and counsellor, and although their ages were not far apart, he considered himself her guardian, and she recognized his rights in that regard.  It was not without some embarrassment that she presented herself now.
"Goodness, Mme la Maréchale, to what do I owe the honour of a visit from you at such an hour!" he cried, carefully closing his flowered dressing gown over a black suit of the best cut, sitting down at his desk after having pulled up a chair for the Maréchale.
"My dear M Norbert, I'm in Paris for only twenty-four hours; the weather is quite lovely, but it's so hot one can't sleep. I was thinking all night about making my will, and I've come to talk to you about it."
"That's good, that, very good; that's a very wise idea.  These things are best done in good health.  You had a will that you destroyed after the Chevalier d'Aubemer's death. Let's take stock of your assets so that you can act in full knowledge of the facts."
M Norbert had risen and was making for a file box labeled Mme la Maréchale d'Aubemer in large, embossed letters, but his client stopped him.
"Thinking about all that, I seem to remember that you have often seen fit to complain of the expense that Magnanville causes me, and since M Dumas, the rich banker, covets it, I've come to pray you, my excellent friend, to go see him this morning," said the Maréchale with a cajoling air; then, speaking more quickly, "and offer him Magnanville on the sole condition that he give me five hundred thousand francs for it this very day."
"Magnanville is worth much more than five hundred thousand francs," replied M Norbert coldly.
"It's all the same to me."
"No, no, please, it's not the same at all!"
"But I must have five hundred thousand francs today."
"Absolutely?"
"Absolutely!"
"This is most singular!  You have some use for it?"
"Assuredly.  An indispensable use."
"And what will it bring you?"
"A great deal of satisfaction."
M Norbert harrumphed.
"My dear M Norbert, you know of my complete confidence in you, but I cannot tell you any more about it, and I must have five hundred thousand francs.  Let us sell Magnanville."
"Let us leave Magnanville out of it.  Five hundred thousand francs to invest in 'a great deal of satisfaction!'  If you're going to engage in such ventures, I enjoin you to seek other advice."
"But M Norbert, you know that I have never heeded any other advice than yours with regard to my fortune; you may thus imagine what a pressing reason I have to be so firmly decided."
"Then it's a matter of life or death?" said the notary sardonically.
"Life or death," replied the Maréchale seriously.
"For you?"
"For me and for others."
"This isn't one of those passing fancies, one that will pass this very morning, or that might be forgotten next week, as was a dairy in Chinese porcelain of which you once spoke to me?"
"You always bring up that unfortunate dairy."
"That's because it cost forty-seven thousand francs!"
"I didn't suspect the cost; I was very ashamed about it, and I allowed myself to be scolded for it as much as you wanted, but here I know what I'm doing.  My happiness is attached to the necessity of what I am asking of you as a proof of friendship.  Come now, my good M Norbert, put on your coat, my carriage is at the door; it will take you to M Dumas's, and I shall wait here."
"I'm not going to M Dumas's," said M Norbert resolutely.
"My good M Norbert, I beg you.  Until now, you must admit, I have never engaged in any transaction that did not meet with your good pleasure."
"That is precisely why I have no need to go to M Dumas's," muttered M Norbert between his teeth.
"But in the end," added the Maréchale, becoming a little impatient, "my fortune is my own and I can dispose of it as I wish!"
"Oh, yes, quite!  That would be a pretty sight.  If I had let you control your own fortune, it would not be five hundred thousand francs that you would not be able lay your hands on today, but five hundred farthings.  You would be like that Marquis d'Estouteville whom you have probably encountered on my staircase.  For five days he's been trying to raise thirty thousand francs for his son's wedding, and he can't find a penny.  But then that one is only too accustomed such situations to be worried about it in the least. In vain did he vaunt the two million he has coming, which he really has, but no one believed him."
"Mlle de Toreignstein has two million?"
"Yes, all told."
"But two million is an enormous amount!"
"It's a very fat dowry."
"That is what's called being a millionaire," sighed Mme d'Aubemer.
"Yes, just about, but I don't know why you're so thunderstruck at such a fortune.  You are much richer."
"I?"
"You."
"But I have an income of barely three hundred thousand to live on."
"But you see," continued M Norbert, "with your reserves, your houses, and your other property, you are worth more than eight million."
"I have eight million! Oh, I am glad of it" she said, clapping her hands.
M Norbert had never her seen attach any value to money except in the spending of it.  He looked at her with an astonished air, and, pushing his chair back a little, he said with more dread than any other emotion, "Is it that you're going to get married?"
The Maréchale burst out laughing.
"No, no, no, my good Norbert.  Don't look so horrified.  I see that you think me a little mad, but I have not lost my wits to that extent."
"Well then," said M Norbert, pulling his chair up to the table, "well then, so much the better, there is a solution for any other fancy."
The Maréchale, seeing that he had softened a little, recommenced her blandishments, and returned to the subject of M Dumas.
"Let us speak no more of M Dumas, nor of Magnanville; since you need five hundred thousand francs, I shall endeavour to find them for you."
"But will it be possible to do so today?"
"Where is the difficulty with assets in the condition that yours are in?"
M Norbert opened a drawer of his desk.
"You absolutely want the money today?"
"Oh, yes, my dear M Norbert, today, this morning, right away," said the Maréchale, putting out her hands.
"There, there, don't look in this drawer for it, it's not here.  I'm just taking out a list of debts to be called in.  However, they won't do for today.  It would take time to collect them and to notarize the transactions; I should like to borrow on our credit, but I shouldn't like to compromise your assets…you're quite sure you need this large sum today?"
"Oh, yes.  Quite sure!  Don't go back on your word; you said there would be no difficulty."
"Now then, you'll have your money," said M Norbert, releasing a sigh from the depths of his chest, "but not before this evening."
The Maréchale was obliged to be content with this answer.  She spent the day preparing to depart for Limousin.  The evening was getting on, and her anxiety was becoming great when M Norbert finally appeared with his head clerk and all the papers required for the transaction.  Mme d'Aubemer was in a hurry to sign, but M Norbert did not spare her any of the formalities; he had to count every note and read every document, and it was after eleven when he rose.  While he was packing up his briefcase, he said, "Now that I have obeyed you, Mme la Maréchale, allow me to remind you that in order to make up this large breach in your finances, you will have to be more reasonable.  In future, no more dairies, no more impromptu laboratories to be set up and used for only ten days, no more…"
"No, no, no, my dear Norbert, I have quite different things in mind for the future."
"I don't see that these new fancies will be any different than the old ones," murmered M Norbert, bowing and casting a regretful eye at the five hundred thousand francs that he was leaving behind.  Crossing the vestibule, he whispered in his clerk's ear, "Fortunately, there are certain economies that I have her make from time to time without her knowing it, and I think it's likely that the reserves from the forests in the Franche-Comté3 will cover the deficit, but I don't want her knowing that.  The devil!  It won't do to have her try such a thing again.  I wouldn't have given in so easily even this time if I hadn't guessed that there was a very good reason behind it.  She's such an excellent lady!"
The next day at seven o'clock in the morning, the Maréchale had her berline,3 which was harnessed to six post-horses,4 stop at the Hôtel d'Estouteville.  She asked for Abbé Blondel, and gave him a packet for Henri d'Estouteville.  It contained five thousand francs, and the following note:
Tell your father, dear Henri, that my niece is much richer than his ward, and give him this sum.  Do not hesitate to accept it.  It is not to you that I am giving it, it is to Gudule, of whom I shall ask thanks at Saveuse, where I await you.
The Maréchale made rapid progress on her journey; nonetheless, arriving at Saveuse, she espied Henri d'Estouteville on the steps of the chateau between Gudule and her mother.  The two young people, precipitating themselves towards her as soon as the carriage door was opened and the steps folded down, fell at her feet and into her arms.
"Oh, Aunt, we owe everything to you!"
"Since I've known you, dear child, you have brought interest to my life and given purpose to my actions.  It is I who am in your debt."
Henri kissed the Maréchale's hands.  They were all as moved as they were joyful.  Caroline pressed her sister to her heart.
"I am still more generous than you, Émilie, for I do not envy you for what you are doing for her."
Mme d'Aubemer trembled slightly.  Another had more right than she had to rejoice in the happiness that she had just assured?  Let us stop there.  Perhaps we would find in Caroline's words the germ of a new disenchantment for the Maréchale. There is a certain sadness inherent in certain situations that can be mitigated, but never banished.
Well assured that his secret was safe, the Marquis d'Estouteville accepted the given sum, and when he came to attend Henri's wedding, he had so completely forgotten the whole business, and he was so much at ease, so affectionate, so amiable, so full of easy and gracious fellowship, that he was truly regretted on leaving Saveuse.  Several weeks later, the Abbess of St. Joseph's having convinced the little Toreignstein that a husband of fifty was preferable to one of twenty-five, the Marquis married his ward, laughing up his sleeve at the clever ruse by which he had had his son provide him with a dowry.
Notes:
Presumably she saw him from her carriage as it entered the courtyard of the Hôtel d'Aubemer.
Maréchal = field marshal
Franche-Comté was a province in eastern France conquered by Louis XIV from the Holy Roman Empire.
A berline was a type of well-suspended, light, 2-seater traveling carriage.
Post horses could be switched at post stops during the course of a journey, thus allowing it to proceed more quickly with fresh horses.